Yeah. Good question, how did that absurd animal get on all our wedding stuff?!?!?!?!
(actually, see the save the date page P.S. for more info)
Still, they're fun to look at, right? Here are some more for your viewing pleasure.
Gentle, 1780's Tapir roams Mount Vernon. You're far from your home in the Amazon, Tapir, but you look great in Sepia.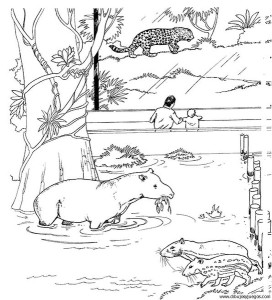 What?! Coloring book Tapir!
Little known drawing of a Tapir by Picasso. Less famous than the dove, but just as beautiful. Potentially, a Picasso forgery by James Thurber.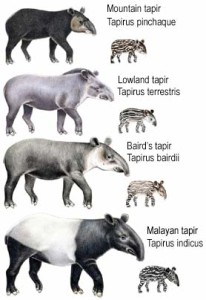 People think there is only one kind of Tapir. Fools.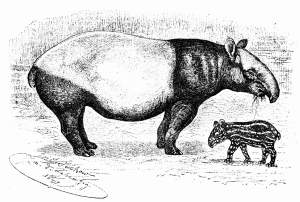 Oh ho! You recognize this dapper fellow, here he is with his little spotted young 'un from our save the dates, I hope!
You're welcome for this page!
hearts,
M & A